Yunus Brothers Group (YBG)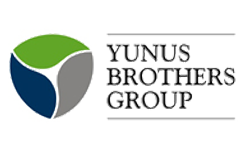 The Yunus Brothers Group (YBG) is one of the biggest conglomerates in Pakistan with diversified interests in textiles, building materials, real estate, power generation, chemicals, pharmaceuticals, food and automotive. The group was established in 1962 as a trading house and then grew rapidly over the years. Currently, YBG is one of the largest export houses and cement manufacturers in Pakistan. The Group's annual turnover is approximately USD 1.712 billion and the annual export turnover is around USD 471 million.
YB Holdings (Private) Limited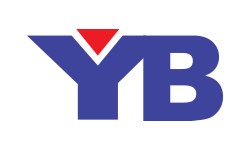 YB Holdings (Private) Limited was incorporated in Pakistan in the year 2013 as a group holding company. The Company invests mainly in its group companies and has a diverse portfolio in building materials, textiles, energy, chemical, trading, food and real estate.
Yunus Textile Mill Limited (YTML)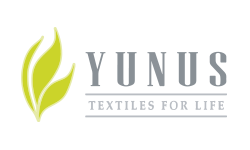 Yunus Textile Mills is a vertically integrated home textile unit established in 1998, consisting of spinning, weaving, printing, dyeing, finishing, and cutting & sewing, with a workforce of 3,700 employees. Within a span of 10 years, it became the leading home textile exporter in Pakistan with almost 10% share of all home textiles exported. The company has its international warehousing, distribution and design development offices in USA, UK and France.
Gadoon Textile Mills Limited (GTML)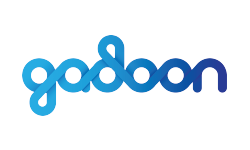 Gadoon Textile Mills Limited was established in 1988 and started production in the year 1990. Initially it started its operations with only 14,400 spindles. However, with the advent of the installation of state-of-the-art automatic machinery and merger with Fazal Textile Mills Limited, it has increased its installed spindles capacity to 321,000. GTML has 2 manufacturing facilities, located at Gadoon Amazai (Khyber Pakhtunkhwa) and Karachi (Sindh). The Company also has a captive power plant with a generation capacity of around 57 MW. GTML is listed on the Pakistan Stock Exchange (PSX).
Lucky Textile Mills Limited (LTM)
Lucky Textile Mills was established in 1983 and has since remained one of the leading textile manufacturers in the country. The Company is engaged in the activity of manufacturing and export of fabrics, home textiles and garments. It has state-of-the-art equipment to cater to the international market. It has the capacity to process 72 million meters per annum of fabric and has its own captive power generation facility of 6 MW.
Lucky Commodities Pvt. Ltd (LCPL)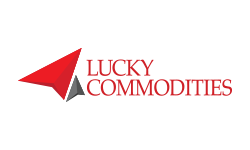 Lucky Commodities, a trading arm of the Yunus Brothers Group (YGB), is the largest supplier of South African coal in Pakistan. Founded on three core values - integrity, quality and reliability, Lucky Commodities aims to provide exceptional customer service with utmost dedication and efficiency. These key values have served it well in maintaining long-standing client relationships.

As the largest supplier of South African coal in Pakistan, the company makes an important contribution to several important manufacturing industries in the country. As well as providing premium coal to its customers, it aims to deliver its services with quality, reliability and efficiency.
One window solution for all your coal requirements

Competitive prices with quality guaranteed

High calorific value coal for maximum plant/machinery efficiency

Customer satisfaction founded on integrity, quality and reliability

Maintaining long-standing client relationships through unparalleled service and professionalism

Group credibility and reliability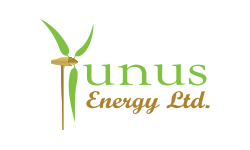 Yunus Energy Limited, is a wholly owned subsidiary of YBG and was incorporated as a Special Purpose Vehicle (SPV), with a corporate structure of a public unlisted company under SECP regulations, in the year 2011, to exclusively develop a 50 MW Wind Power Project in Dah Kohistan, Jhimpir, District Thatta. The project achieved financial close in February 2015 and initiated commercial operations in September 2016. The project is equipped with state-of-the-art European technology. It is a clean energy project, harnessing the renewable wind resource for the generation of electric power without any carbon emissions. The project is supplying electricity to the national grid on a regular basis post achieving COD (Commercial Operations Date) in September 2016.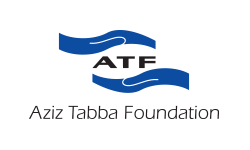 Aziz Tabba Foundation is a not-for-profit organization, recognized in 1987. It is a platform of social activities dedicated in serving humanity in some vital areas of life. The Foundation renders its services to fulfill the need of underprivileged people by providing them shelter, education, marriage, health care and vocational training. The vocational training program facilitates prosperity and encourages change to unleash the potential to transform society.

The Foundation has two state-of-the-art cardiac and kidney hospitals known as Tabba Heart Institute and Tabba Kidney Institute, which provide support in reducing the gap between specialized and modern treatment of kidney and heart-related diseases in the country.
Tabba Kidney Institute (TKI)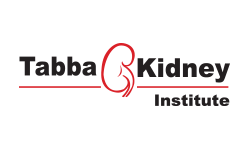 Tabba Kidney Institute started its services as Aziz Tabba Dialysis Centre (ATDC) in 1995 as a Hemodialysis unit with four dialysis machines. Over the years, it grew into one of the largest Hemodialysis centres in the country. In 2010, it became an ISO certified institution, and became the only ISO 9001:2008 certified renal care facility in Pakistan.

At present, Tabba Kidney Institute (TKI) is a 100-bed tertiary care centre providing comprehensive services in both Adult and Peads nephrology and urology. TKI has now become the major referral centre from all over the Pakistan and abroad for Peads and Adult Nephrology and Urology care. Currently, TKI is the only Kidney hospital in private sector providing complete reconstructive, laparoscopic and minimally invasive surgery both in pediatric and adult urology. TKI Urology is also supported by specialized clinics like Antenatal, Adolescent, Infertility, Uro-Oncology, Prostate, Stricture, Stone and female Urology.

Teaching, Training and Research are integral part of healthcare; they are necessary for improvement, innovation and transfer of knowledge to the next generation. To achieve the objective of teaching and training, the Abdul Razzaq Tabba Teaching, Training & Research Centre was also established in 2017.
Tabba Heart Institute (THI)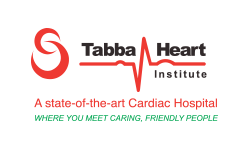 Tabba Heart Institute (THI) is a specialty care cardiac hospital established in the year 2005 with a vision to provide quality services and compassionate care at an affordable price. Its prime objective is to promote excellence in the field of cardiovascular health. The hospital is equipped with state-of-the-art equipment and highly qualified professionals with a proven track record, sharing the vision, passion and commitment that led to the establishment of this institution.

At present, the hospital includes a cardiac emergency room, consultant clinics, clinical laboratory, pharmacy and one-of-a-kind preventive cardiology and rehabilitation department. With an aim to attain a trend-setting image in the field of cardiac health care, the hospital has innovatively designed several preventive, rehabilitation and fitness programs to promote a culture of healthy living.
Lucky Foods (Pvt.) Limited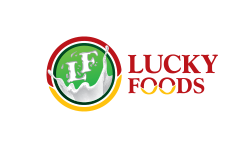 Incorporated in 2015, Lucky Foods has a strategic aim to be one of the leading corporate dairy farms in Pakistan. The company is currently focusing on local animals and has also developed its shop network to reach household consumers. The Company also plans to venture into value-added dairy products. The farm is located at Super Highway, Karachi. Lucky Foods aims to be a leading player in food related products, across Pakistan and in the export market.
Lucky Exim, an indenting arm of the Yunus Brothers Group (YGB), is the largest indenters of South African coal in Pakistan. It is the preferred supplier of customers as the business is conducted with integrity, unparalleled service and professionalism. Therefore, customers and group companies, including Lucky Cement, ICI Pakistan and Yunus Textile Mills, are provided with premium coal that offers the best value for money without compromise on quality. With an initial focus on coal trading, the company plans to diversify its trade activities to various energy and dry bulk commodities.
Yunus Brothers started business in 1962 as partnership by Mr. Abdul Razzak Tabba and Mr. Yunus Tabba. Initially, trading in grey cloth was the main business. However, with time the firm started businesses in other commodity items e.g. wheat, rice, corn and other pulse items. In order to encourage corporate culture, the management decided in 2012 to convert the partnership firm into a public limited company with name and style of Y.B. Pakistan Limited. The company has diversified portfolio of investment in various segment of businesses.
Lucky Energy (Pvt.) Limited (LEPL)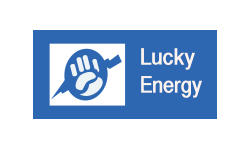 Lucky Energy (Pvt.) Limited was established in 1993. It is a notified subsidiary of the Company having valid NEPRA license to generate electric power for its customers (within the group companies). LEPL is a gas-powered, thermal power generation facility, with a total production capacity of 46 MW. It is equipped with one of the most sophisticated and highly efficient generator sets.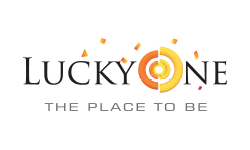 Luckyone Mall is the largest mall in South Asia. A multifaceted, first-of-its's-kind regional shopping mall, it will revolutionize the shopping experience in Pakistan. It includes Pakistan's largest food court, atrium and indoor theme park, besides a ramp for fashion shows and a large area for musical concerts. Luckyone Mall offers the largest parking structure in Pakistan with more than 3,000 parking spaces, and Guaranteed uninterrupted power supply.